These are my entries into House of Illustrations 2020 book contest. I got on the longlist with some amazing illustrators! The task was to visualize three love poems from different centuries. I loved working on these and translating the mood of each poem into an image.
Emily Dickinson "Wild nights!"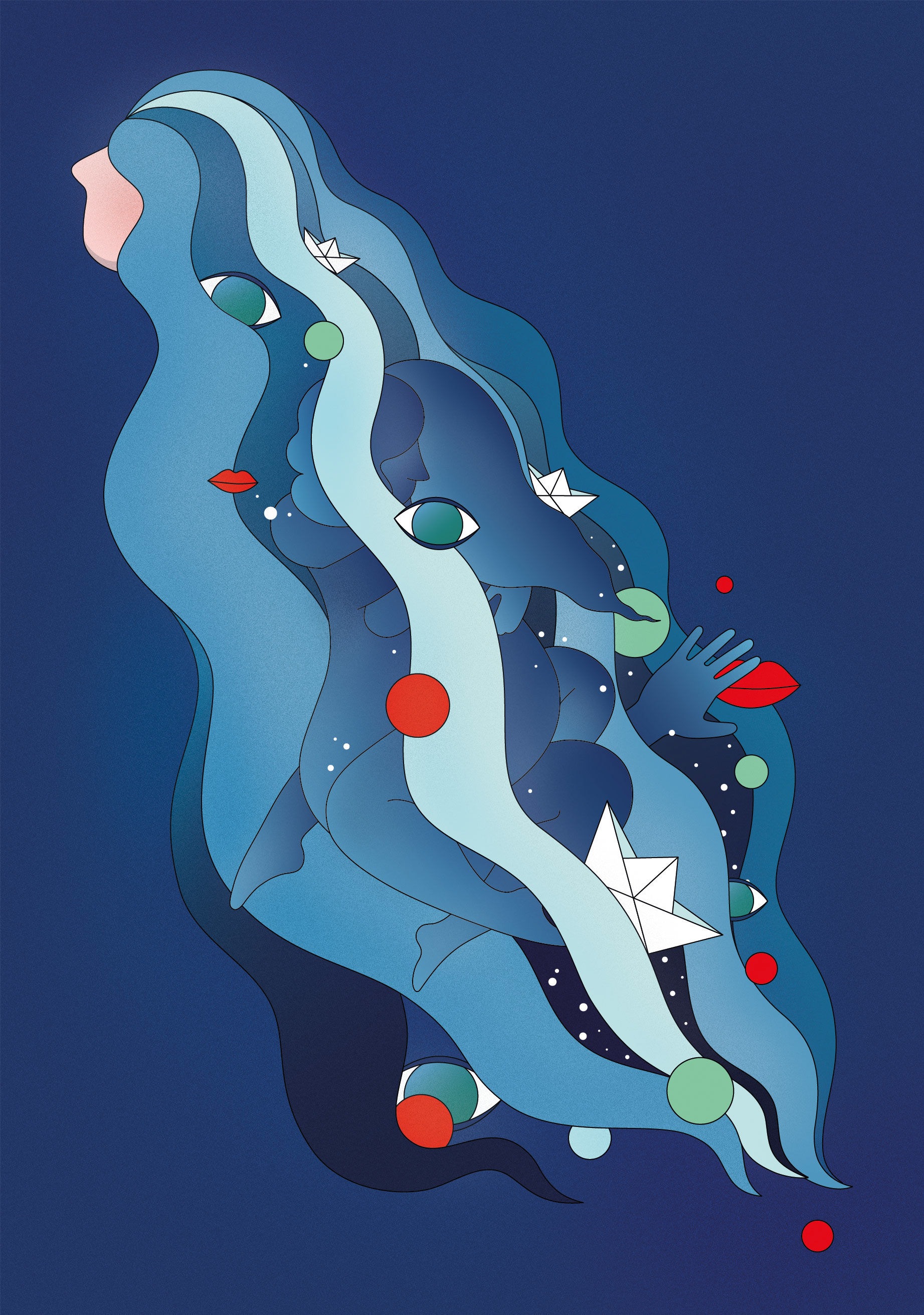 Imtiaz Dharker "The Trick"